Marcus & Joan Kline
Owners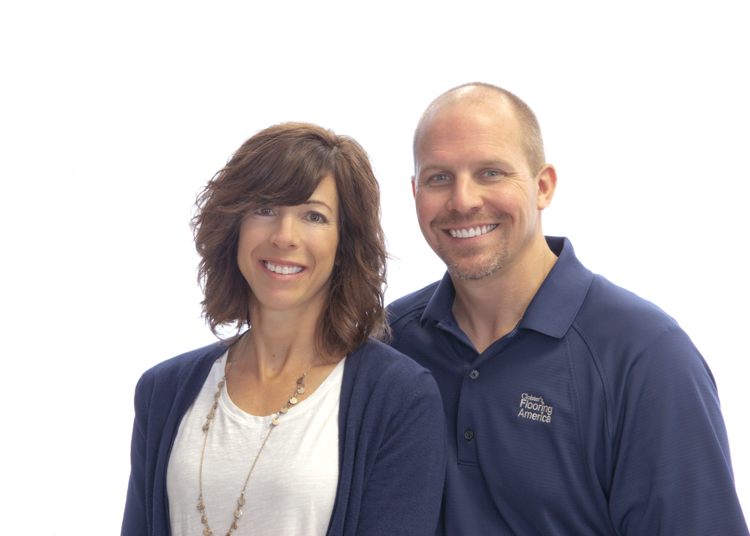 It began with a summer job as a flooring installer in 1993. In 2000, Marcus, with his wife Joan, became the owners of Cloister Flooring.They are thankful to have had the opportunity to serve the community in which they live. They have enjoyed growing the business and creating job opportunities for their employees. As their business has grown, so too has their family. Along with their children, Caleb, Reese, and Mallory, they cherish time spent together, especially in the outdoors hunting, hiking, fishing, camping, or just hanging around their swimming pond. They are active members of their church congregation at Middle Creek Church of the Brethren.
Marcus and Joan promise each and every customer that Cloister's Flooring America will conduct business with honesty and integrity. Together with their team, they will make every effort to provide customers with an exceptional experience. They look forward to serving you!
Sales Team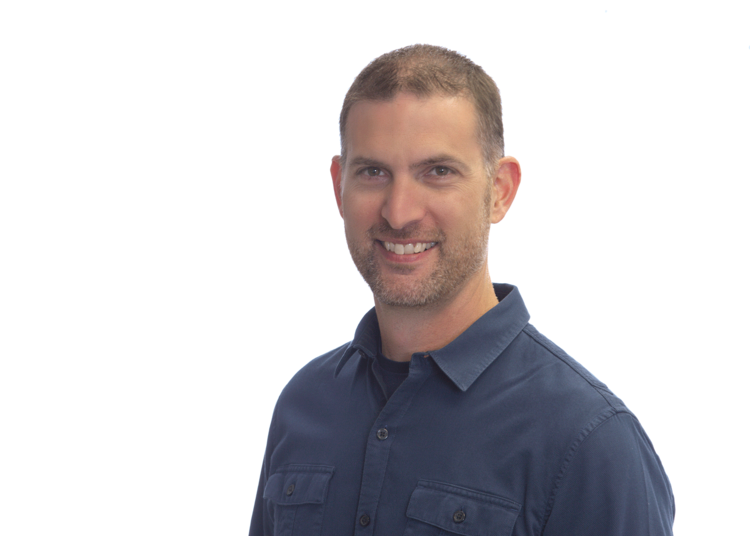 Matt Weaver
Sales Manager
Matt has a wealth of knowledge and expertise with over 20 years of experience in the flooring industry. In his role as Sales Manager he is responsible for sales department growth, training and goal setting. He specializes in contract sales including commercial, builder, remodeler, and senior living accounts. His work life blends seamlessly into his spare time as he is passionate about woodworking and home remodeling projects. He and his wife, Krista, have four children.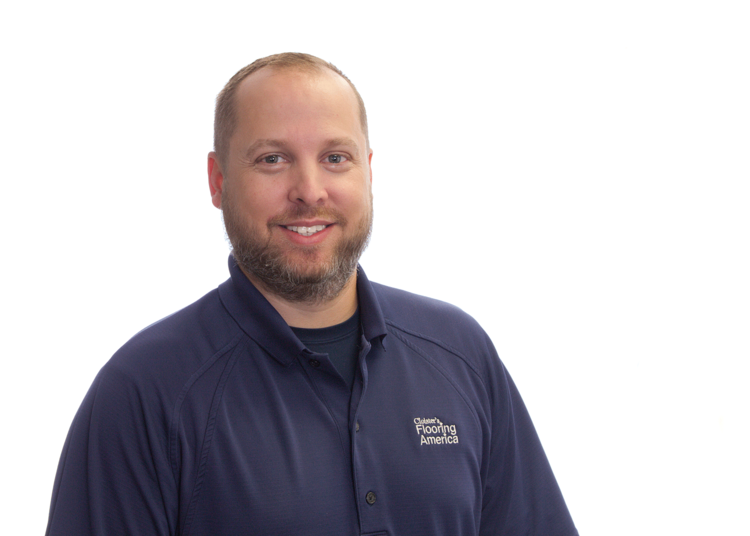 James Duty
Certified Sales Professional
As a Certified Sales Professional with nearly 20 years of experience, James enjoys helping customers find the right flooring for their home or business. Customers appreciate his wealth of knowledge, insight and approachability. One of his favorite types of flooring is that of the basketball court, where you can often find him when he's not at work. In addition to hoops, James enjoys triathalons and biking and hiking with his wife, Vanessa, and 2 kids, Emma and Everett.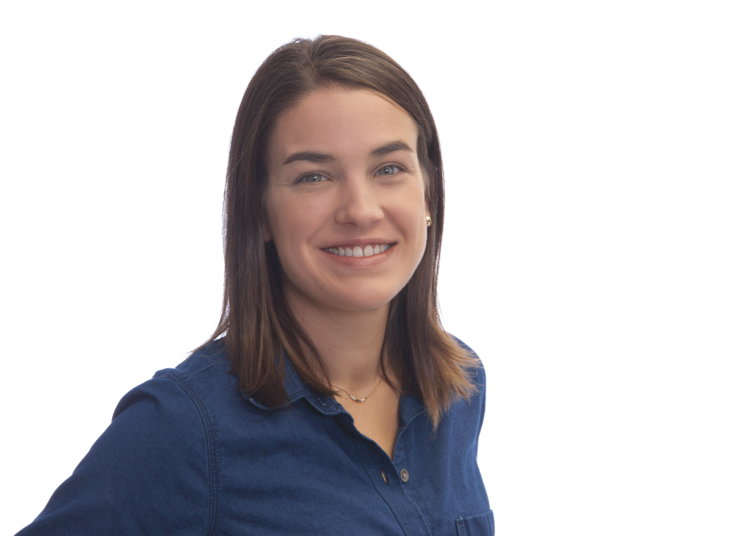 Molly Boody
Sales Associate/Designer
Molly greets customers in our Ephrata Showroom and is ready to help them find the perfect flooring for their lifestyle and budget. She has a degree in design and has nearly 15 years of experience with Cloister. She shares life's adventures with her husband, Troy, and their two children, Sam and Emily. Their dog, Indie, adds to the laughter and craziness of their household.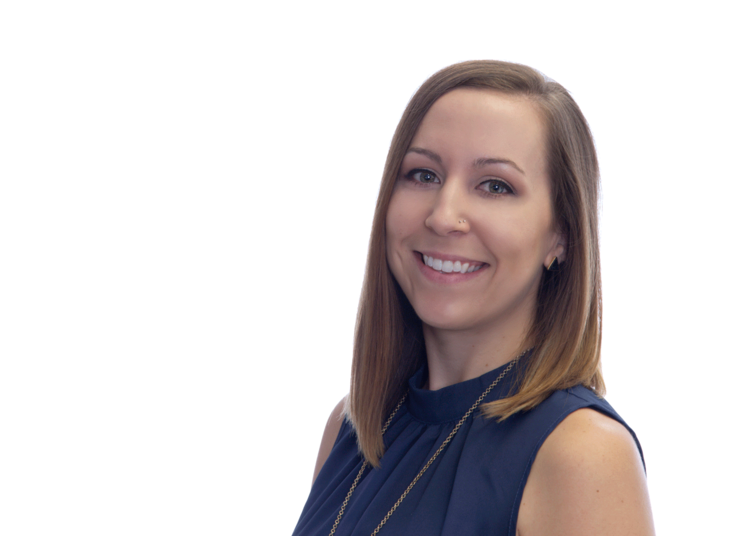 Amanda Voloshin
Interior Designer
Cloister customers appreciate how Amanda simplifies the material selection process while keeping in mind the big picture of how everything flows together--from flooring to cabinetry, wall tile, and paint colors. Her past experience includes room set designing for companies such as Delta Faucets, Behr Paint, and MasterBrand Cabinetry. She has a flair for designing custom tile layouts and incorporating functional accents such as window treatments and area rugs. Outside of work, Amanda and her husband enjoy creating soy candles for their small business. They are always game for a road trip to a new city and make new destinations a yearly goal.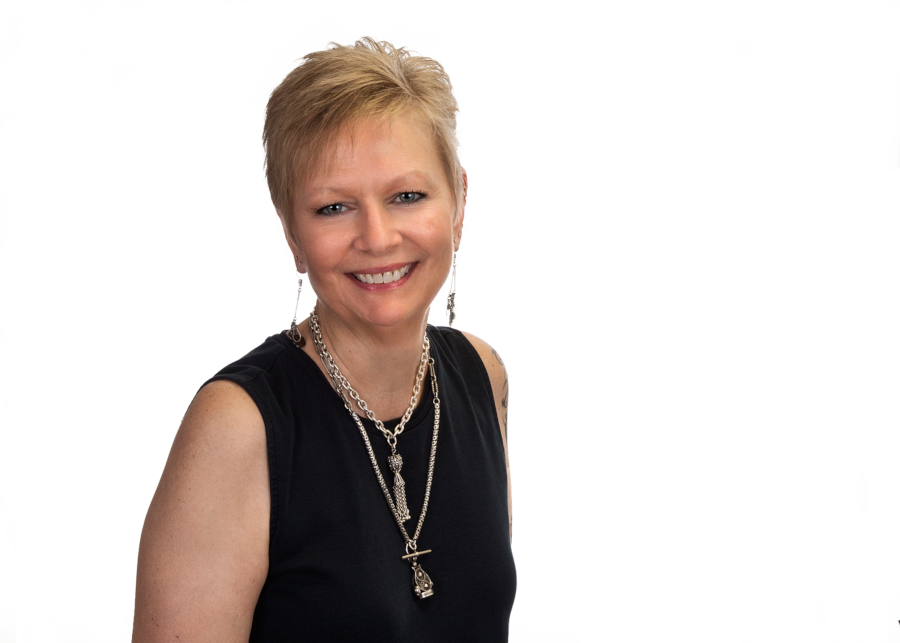 Robin Pontz
Interior Designer
Robin is excited to be part of the Cloister Design Team! Her creative passion spans over 20 years in the design/construction field with an emphasis on custom cabinetry. Give her patterns, colors, finishes, and textures and watch her create stunning interiors that always delight. Whether it's one room or an entire home, Robin pulls all the details together giving clients a full-service design experience. In her spare time, Robin is a dedicated volunteer for hospice. She enjoys gardening and spending time with family and friends.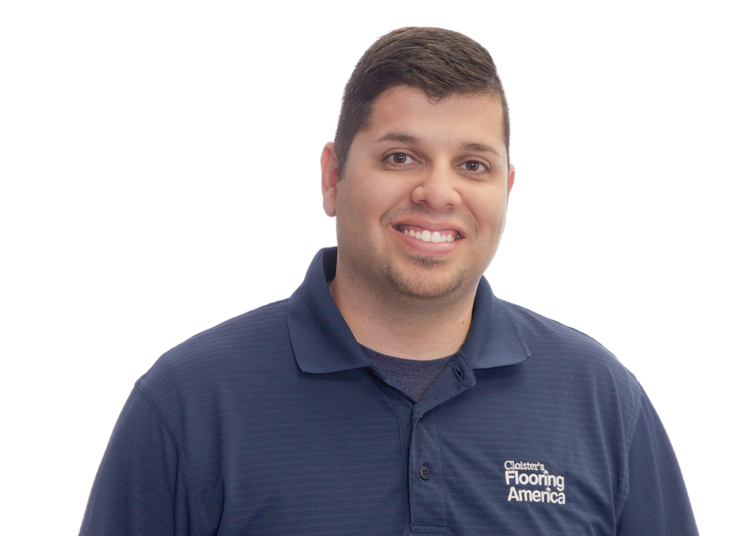 Reggie Weaver
Sales Associate
Installation experience coupled with sales experience give customers added value and insight when working with Reggie. He finds that his installation background allows him to think through how a project will go while estimating and working through details with customers. When he's off the clock, Reggie enjoys spending time with his wife and two children, watching and playing sports, hunting, and working on home improvement projects.
Craftsmen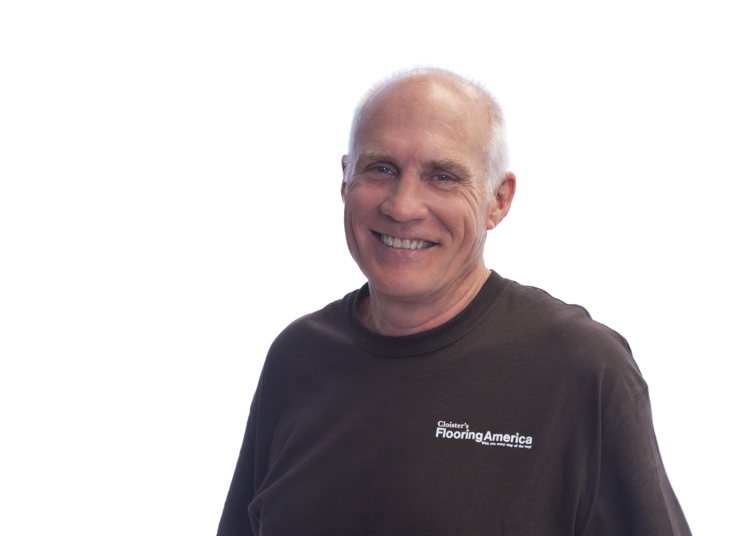 Kevin Olsen
Installer
Kevin brings to every job his 33+ years of installation experience. He specializes in ceramic tile and hardwood. Together with his wife, Terry, they enjoy traveling the globe, relaxing on the beach, or losing themselves in a good book. They have 3 adult children.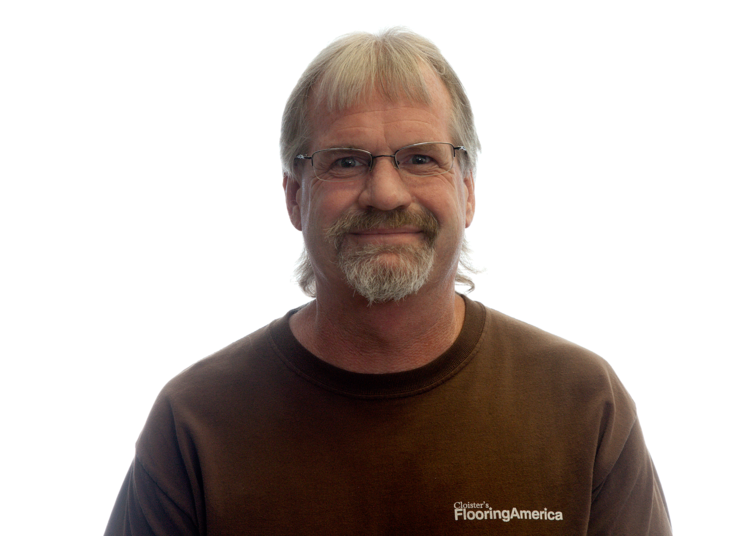 Barry Ruoss
Installer
There probably isn't a flooring challenge that Barry hasn't conquered. With over 32 years of installation experience, he has amassed a skill set that is invaluable to the Cloister team. He holds Certifications from Armstrong Flooring and The International Certified Flooring Installers Association. When he's not at work he enjoys hunting, fishing, and mechanics.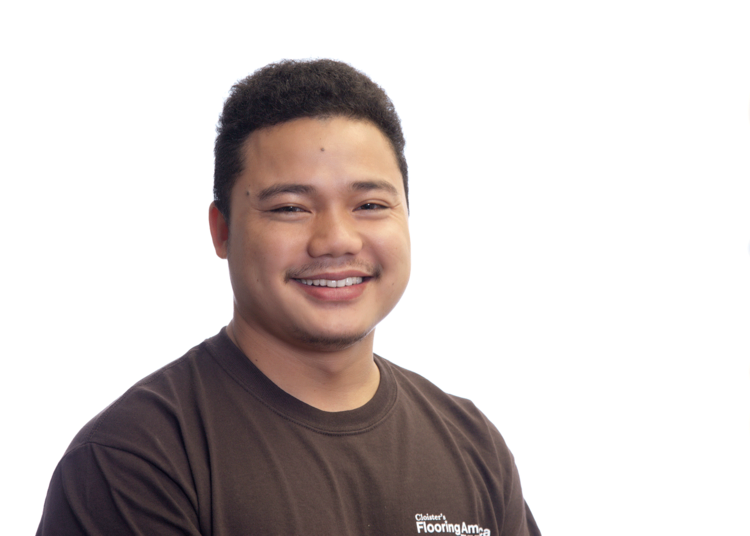 Danny
Installer
Carpet, vinyl, wood, and laminate installations are all in Danny's wheel house. He has over 4 years of installation experience and has completed Mohawk Carpet Training. Before moving to the United States, he worked as an office assistant and teacher in Thailand. In his free time he enjoys drawing and painting. He and his wife, En Ku Than, have 2 daughters.
Behind the Scenes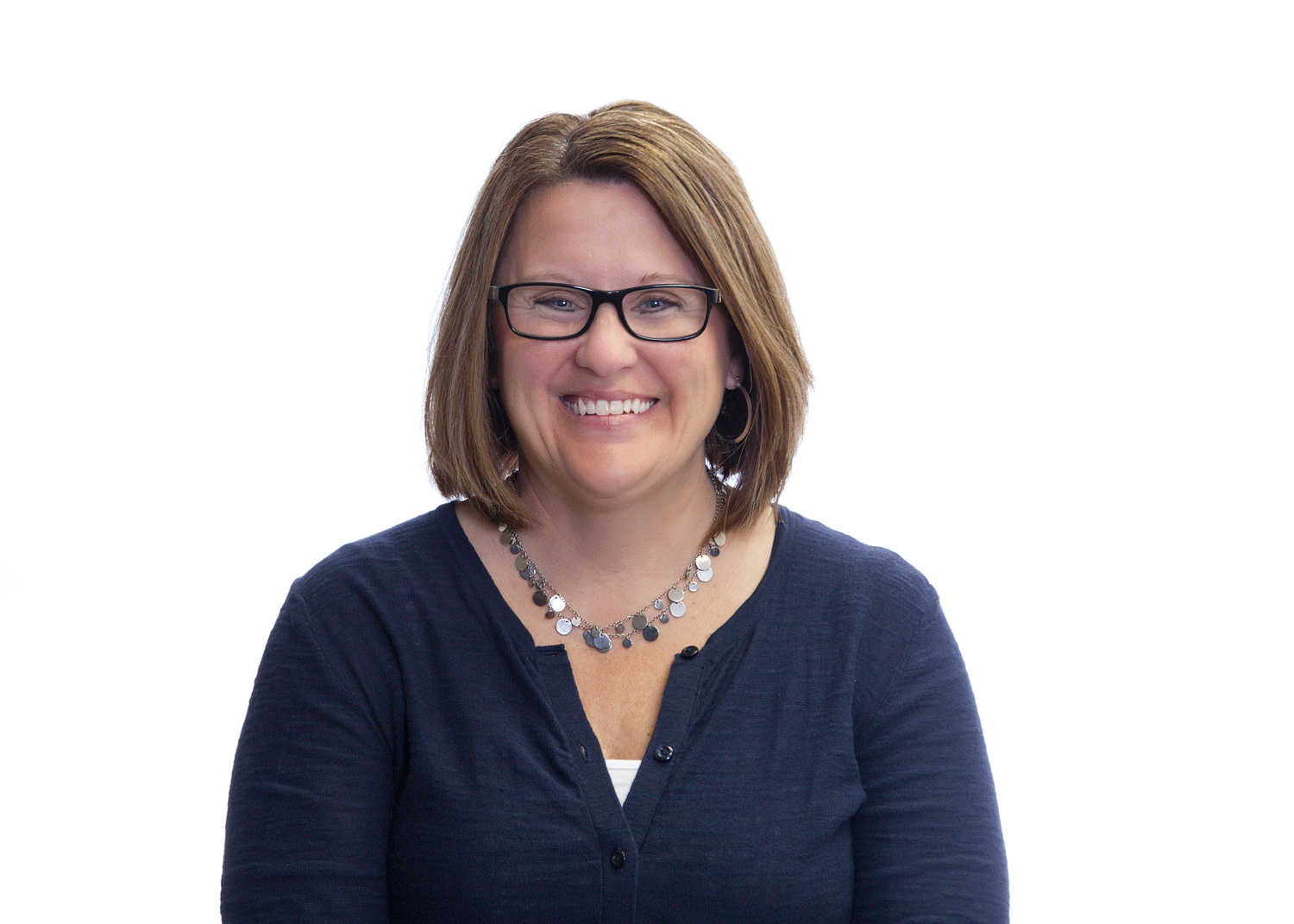 Donna Hirneisen
Operations Manager
Busy is the kind of day Donna thrives on, so she's perfect as our Operations and Warehouse Manager. Her days are full as she manages inventory, assists with scheduling, and performs a myriad of accounting functions. Her life outside of work is just as full with her husband, 2 daughters, and 3 Rottweilers. She loves watching her girls play soccer and lacrosse, getting competitive with a good card game, and grabbing some R&R in Myrtle Beach, SC.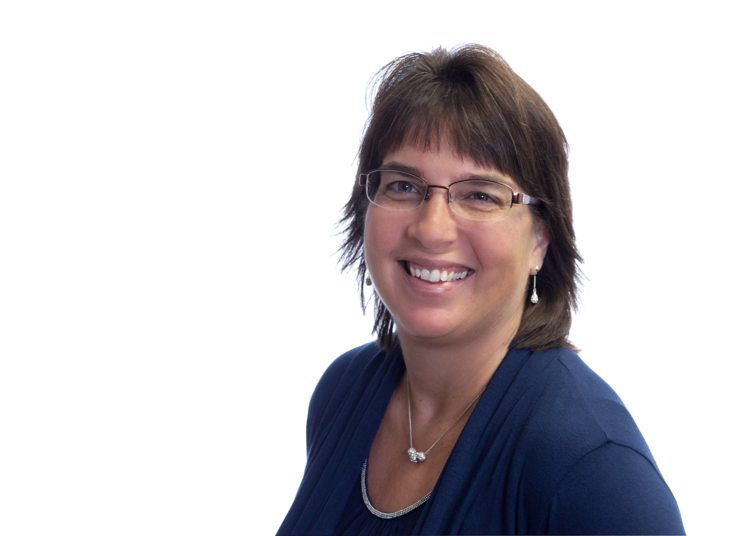 Diane Lechlitner
Accounting Administrator
Accounting Administrator, Human Resources Manager, and Banker are among the hats Diane wears. Behind the scenes, her attention to detail keep Cloister compliant and running like a fine oiled machine. In her free time she enjoys 4-wheeling and reading. She is married with 2 adult children, 1 grandson, and a Weimaraner named Riley.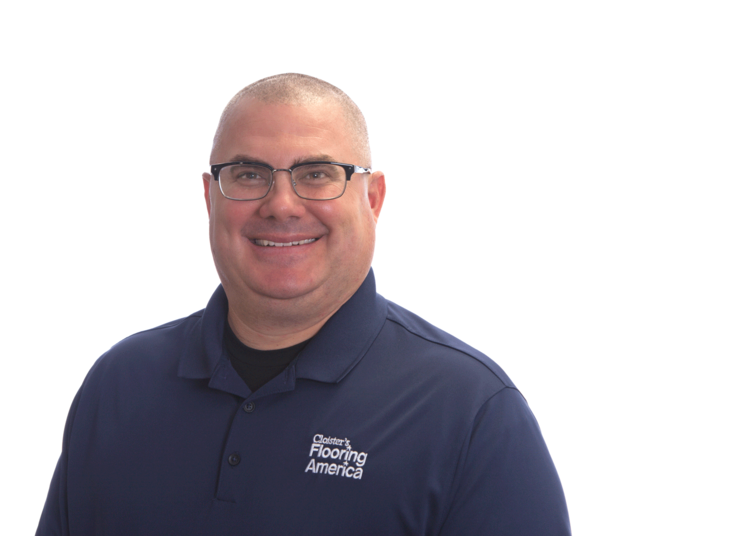 Marc Lescoe
Contract Sales
You'll find Marc at the helm of our Installation Team, ensuring comprehensive training for our installers, thorough job preparation, and exceptional customer service during and after intallation. Quality control and customer satisfaction are what drive Marc every day. Outside of work, he is happiest spending time with his wife, Kimberly, and any or all of his 4 children--Shiron, Tucker, Kayli, and Corrie--and grandson, Bennett. A sports enthusiast, he is a passionate fan at his kids' sporting events and a long-time, committed coach of Cocalico basketball.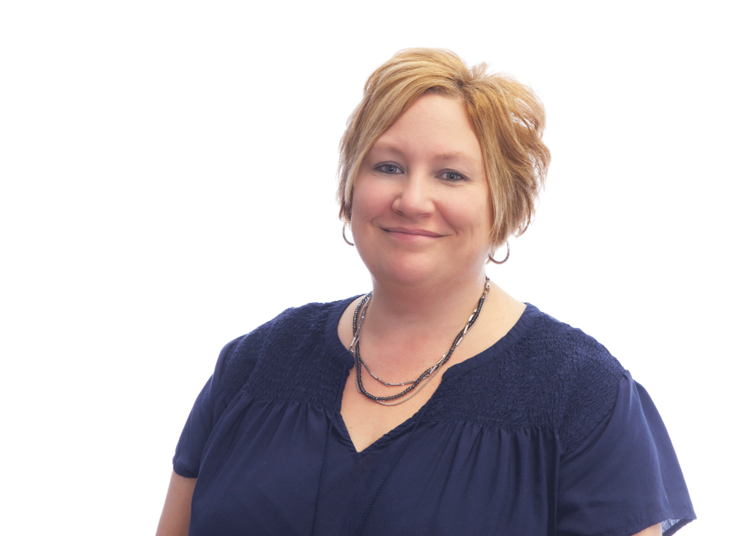 Tracy Nolt
Contract Sales Estimator
Blueprints, measurements, and calculations are what make up Tracy's days at Cloister. As a Contract Sales Estimator she works diligently behind the scenes crunching numbers and determining material needs for commercial and new construction jobs. As a mother, she is kept on her toes by her daughter, 3 dogs and cat. She and her husband enjoy camping and spending time with family and friends.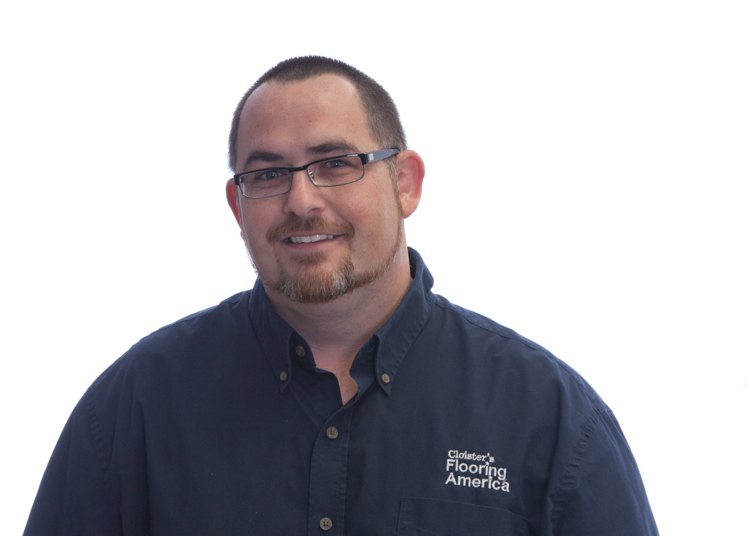 Josh Nolt
Scheduler/Safety Officer
Getting his foot in the door as a teenager turned out to be the first step in a career with Cloister Flooring for Josh. He recalls washing the Cloister trucks back in the day, but these days he enjoys scheduling installation jobs and and managing the saftey team.Four kids, a farm with a few animals, and serving as a part-time EMT keep Josh's weekends equally busy!