Waterproof Flooring in Ephrata, PA, Keeps Your Home Dry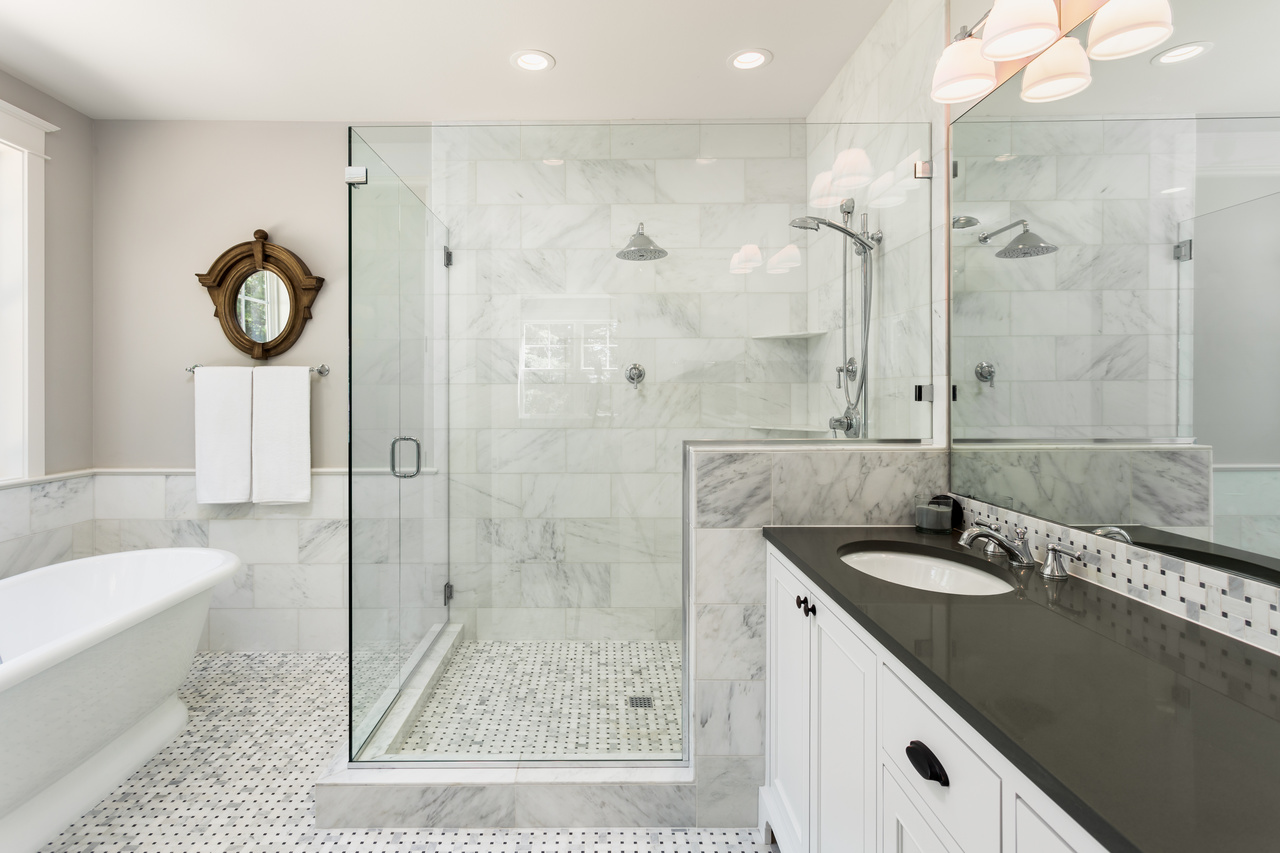 You have the right to demand a lot of your flooring. You want floors that are beautiful, but also functional. At Cloister Flooring America, our floor coverings meet all of your demands and more. That's because we offer waterproof flooring in Ephrata, PA. Come into our handsome and well-organized showroom to see samples of waterproof surfaces in vinyl, carpeting, and laminate.
Our sales and design professionals are ready and willing to discuss your design preferences and lifestyle requirements. Let us recommend brand-name flooring that provides you with the latest styles and colors, as well as high-performance features. We're happy to come to your home to take precise measurements and talk about your flooring project.
Vinyl Flooring That Withstands Water
You may be part of a busy household with children and pets. You're searching for flooring surfaces that stands up to a high volume of foot and paw traffic, as well as spills from sippy cups and pet accidents. We recommend waterproof vinyl flooring.
Vinyl is manufactured flooring that is made to meet customer demands. One of those demands includes flooring options that can withstand water. Such choices offer greater installation versatility for people who are worried about spills and stains, as well as for those who want to put new flooring into "wet" rooms, such as the kitchen, bathroom, and basement. With waterproof vinyl, you have thousands of choices in brands, colors, styles, and patterns.
Carpeting That Repels Liquids
Vinyl isn't the only choice we offer you that resists water. Our showroom also features waterproof carpet. Ask our sales and design professionals to show you samples of stylish and durable carpeting with manufacturing improvements. Yes, our manufacturers can turn out flooring that isn't ruined when a little or a lot of water drops onto the surface.
Shop with us today for soft and appealing carpet flooring with fibers and backing that repels liquid.
Laminate That Resists Moisture
Laminate is a popular flooring option for it mimics high-end surfaces at competitive costs. When you have your heart set on wood surfaces in rooms where water flows, consider waterproof laminate flooring. Let us show you handsome samples of wood-look laminate that resists moisture and humidity. We also offer waterproof laminate in styles that look like natural stone.
Whether you choose waterproof vinyl, carpeting, or laminate, our professionals follow through by scheduling professional installation. Our trained technicians know how to lay all types of flooring to enhance appeal and performance. Reach out to us for help in choosing and installing waterproof floors for your home.
Contact us today with questions you have about how our waterproof flooring stays dry. We proudly serve customers in Ephrata, Denver, Akron, Brickerville, and Adamstown, Pennsylvania, and surrounding communities